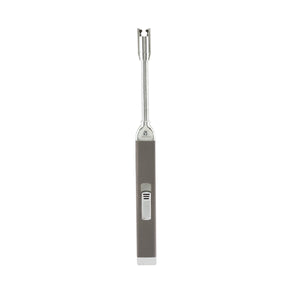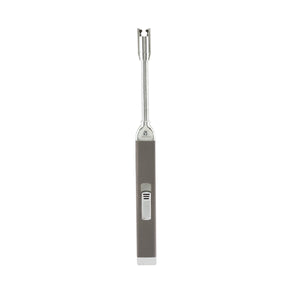 On Sale
Rechargeable Flexible Neck Lighter Gray
This rechargeable lighter, with it's flexible neck, provides easy flameless lighting of candles, gas-powered appliances, barbecues or fireplaces.
USB charging cable included
Gift boxed for gifting
Dims: 

4.5" x 1.25" x 11.5" in. h
Product Reviews
Great control and lighting
A great way to light candles without a fire flame. It does tend to go out, which means the arc is broken, when too close to the wick. Easily recharges and I love the control of the neck to reach a wick that is down in or around a container.